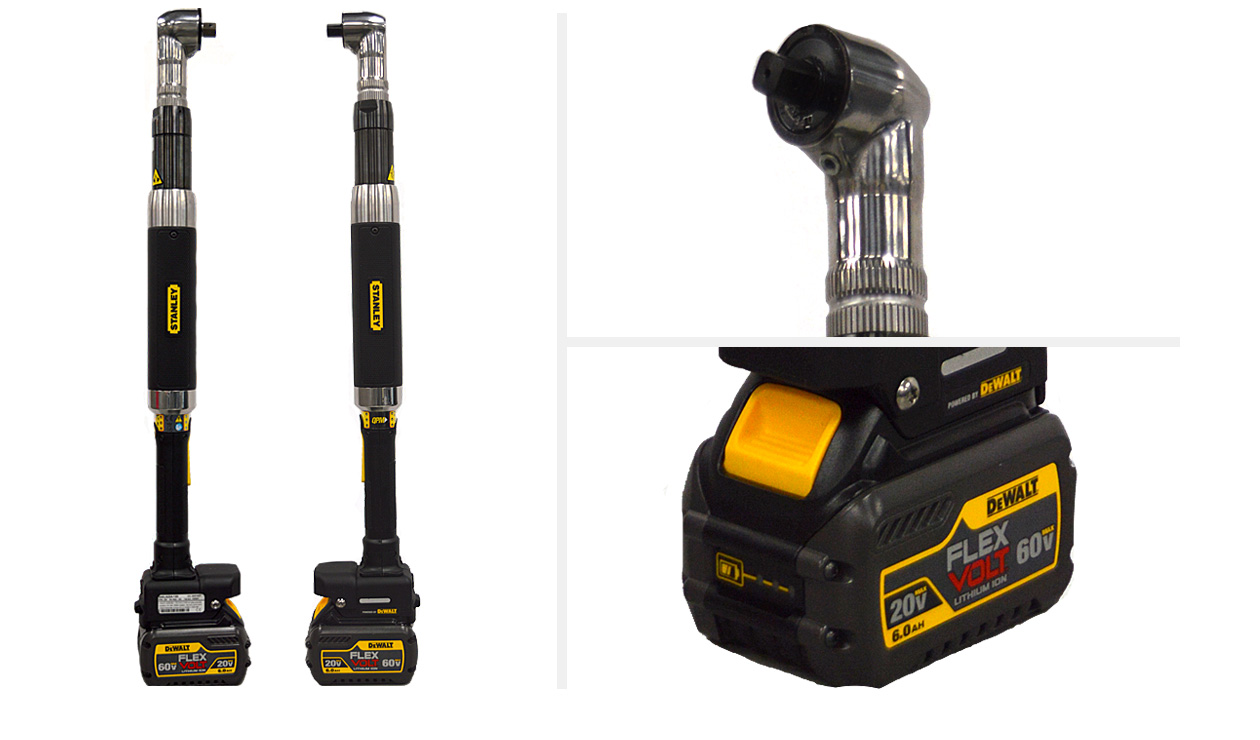 Announcing the STANLEY® Assembly Technologies B33L and B44L Cordless Nutrunners
The only 60V Cordless Tools in this product class that deliver high speed, high torque, durability, and power for precision threaded assembly applications.
The new B44L extends the product range of Stanley® Assembly Technologies Cordless Torque Tools. Following the 2018 launch of the B33L, the two tools are the newest product in the our B-Series family of cordless torque tools. This product range offers a full range of precision threaded fastening tools with some of the lightest weight, smallest size, and the only inline and push-to-start features in this class of cordless tool products.
The B-Series line also includes the B12P (pistol and push-to-start pistol models), B12L (angle-lever tool and inline tool), and the B23L angle-lever tool.
Fast Facts:
The only 60V cordless torque tools in this class of product.
The B33L delivers the highest speeds in this class of nutrunner.
The B44L delivers the highest torque in this class of nutrunner.
Well-balanced with an operator friendly design for increased productivity
Provides visual and audible operator feedback.
Closed-loop transducer control and brushless DC motor deliver high performance and reliability.
Shipped with one battery pack and one charger.
Additional battery packs and chargers may be ordered separately.
Speak with a STANLEY Assembly Technologies Expert
Find out how the B33L or B44L can improve efficiency in your assembly process.