Automotive
How Stanley® Engineered Fastening Helps Drive Electric Vehicle Production and Manufacturing
Leaders in the global automotive industry know their future is electric – how soon will we see the transition happen?
The State of Electric Vehicle Production
On average, executives say they expect EVs will make up half the auto market in Japan, China, the U.S. and Western Europe by 2030 and around 40 percent in Brazil and India, according to KPMG's Global Automotive Executive Survey 2021. The study even sites that seventy-seven percent of respondents believe that EVs will achieve widespread adoption without government subsidies.
The question is not if the future of transportation is electric, it is how fast can we get there with the right technology and infrastructure to support it?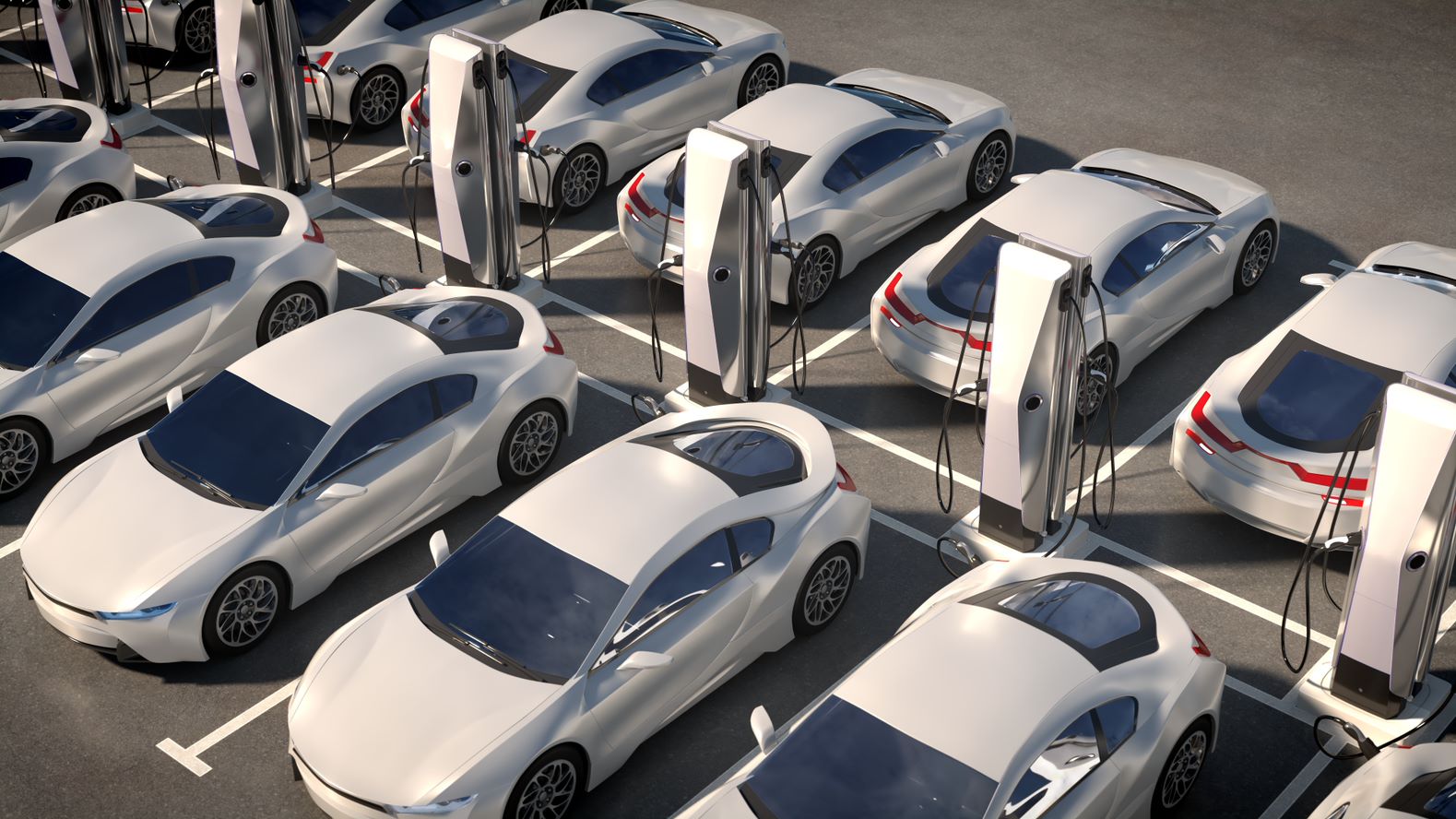 To support the growing demand for more efficient EVs that squeeze out more miles per charge, STANLEY® Engineered Fastening works with original equipment manufacturers (OEM's), automotive tiers, and battery and charging manufacturers to develop fastener, tool, and assembly and joining solutions that complement electric vehicle production distinctions – everything from a 2-wheeler to a bus – such as:
Replacing steel fasteners with lighter aluminum ones
Looking at the number and type of fasteners for joining provides a weight-loss opportunity
Considering plastics for routing, harnessing, and brackets as an alternative to metal
Developing self-piercing riveting joining solutions for a variety of materials
Perfecting quick, safe and reliable stud welding systems
The Engineered Fastening division of Stanley Black & Decker continues partnerships with existing OEMs and new EV start-ups, as well as supporting suppliers and vendors, to partner and develop solutions and help meet their goals for safety, efficiency, and weight.
We have the right team, the right culture and the right technology to target more specific applications in EVs – from the battery cell to the battery box, as well as the entire EV powertrain system – plus a combination of other fastening and value-added technologies.

— Thomas Ehrhardt President, Electrification & Mobility, Stanley Black & Decker

Lightweight Vehicle Products & Solutions
Growth of lightweight vehicle body and closure panel applications, and particularly greater use of aluminum, is driving increased use of self-piercing rivets as a high-volume structural joining solution. The STANLEY Self Piercing Rivet (SPR) process can join aluminum, steel, plastics, carbon-fiber-reinforced composites, and combinations of materials without the need for a pre-drilled hole.
STANLEY SPR doesn't require heat to complete the assembly process, and the technique can be used to join all joints, such as aluminum-to-steel and steel-to-steel, on the same body-in-white (BIW). "This is important because each additional joining technology used for a BIW adds additional complexity and cost," said Dr. Matthias Wissling, VP of Product Engineering for Electrification & Mobility at Stanley Black & Decker.
Looking at alternative, lighter weight, high strength materials is the driving force for electric vehicles. STANLEY drives lightweight innovation by designing and engineering the Integra product range. The Integra product line is precision engineered plastic fasteners and components to support the sustainable development of electric vehicles includes lightweight parts for fluid routing, electrical harnesses, trim and panel fixations, functional components, battery pack solutions and more, and employs production strategies with the lowest possible material requirement.
Increased Importance of Grounding in Electric Vehicle Production
In addition to light weighting, providing better solutions for electrical grounding has become more critical in electric and autonomous vehicles.
When your lightbulb in the interior doesn't work anymore, it's not nice, but you will survive. When the electricity for your EV is malfunctioning, or the radar in an autonomous vehicle doesn't work suddenly, what will happen then?

— Stefan Schneider, Director of Product Management, Electrification, STANLEY® Engineered Fastening, Linden Germany
Grounding is important because electric current won't flow unless it has a path to return to its source.
In older vehicles with metal frames and steel bodies, components were bolted together with very little insulating material separating them, so there were adequate paths to ground.
In new vehicles, however, there is much more insulation between components and the chassis than in the past, and bodies are made of a combination of conductive, poorly conductive, and non-conductive materials. In addition, consumers want more and more accessories that require electric power (dashboards are now digital hubs). These changes make grounding both more challenging and, in many cases, far more important.
STANLEY® Engineered Fastening developed a special grounding stud solution in the 1970s that has today become one of the leading solutions for steel, aluminum, and mixed-material car bodies, and has been established as a standard at various global OEM's such as FCA, NIO, Daimler, Renault, and many others.
Electrical Grounding in the transportation segment has grown over the last 10 years as more vehicles are including electrical devices such as sensors, navigation, touch screens, and more. The EV market is seeing an even greater demand for reliable grounding connections since the vehicle propulsion is now also electrically powered. The result is more grounding fasteners to connect the additional electrical harnesses and added electronics. All of these grounding requirements can be quickly, safely, and reliably attached with the drawn arc process of stud welding.
To overcome challenges, Stanley Engineered Fastening delivers the Tucker No-Hole Ground Studs in both aluminum and mild steel. This grounding system is the most cost-effective approach to providing a low resistance connection of less than 100 uOhm over the lifetime of the vehicle. The Tucker TX series welder can use either a DC, or AC weld process with advanced process monitoring features to ensure the highest quality weld joint.
So, let the electrons flow. When it comes to safety, efficiency, and lighter weight in EVs, STANLEY® Engineered Fastening has the knowledge and expertise to meet the challenge.