careers
From the Warehouse to the Tool Crib
Challenging work found close to home makes this production control clerk feel lucky.
by Dee Gerleman, Production Control Clerk, Stanley® Engineered Fastening, Decorah, Iowa
When I was hired to work at the STANLEY® Engineered Fastening manufacturing facility in Decorah, Iowa, I told myself I would work here until something better came along.
That was 22 years ago.
I grew-up near Waverly, Iowa, and got my two-year degree from North Iowa Community College (NIACC) in Mason City, Iowa. I moved around quite a bit when I was younger, but that is what you do when you're young. It's important to try new things when you are young to figure out what you want out of your life and career.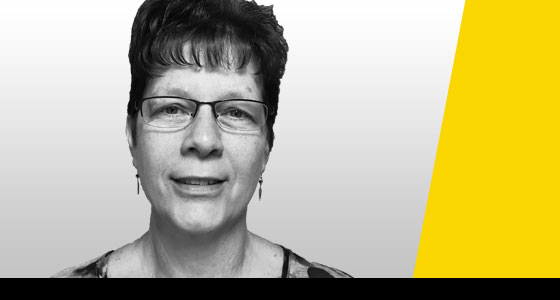 When I started at STANLEY Engineered Fastening in June of 1996, I worked second shift in the warehouse bagging parts and getting them ready for shipping. My goal was to eventually work first shift in the tool crib, and I moved into that role about 10 years ago.
My main responsibility is to put away freight and maintain inventory amounts using our QAD system. I also issue product design prints to the manufacturing floor that are picked up and used by the operators every day. The tool crib is a challenging place to work, but that's one of the reasons why I enjoy it so much.
The tool crib is a challenging place to work, but that's one of the reasons why I enjoy it so much.

—Dee Gerleman Production Control Clerk
I work a lot with the tool makers. They have taught me about tooling prints and what types of material is best to use for certain tools. The work that is done in our facility is really fascinating. You don't fully realize it until you really look at something and think, "Wow, I helped make that here." It's pretty cool. I get to work with great, intelligent people every day.

Working at the manufacturing facility in Decorah allowed me to stay close to my family. It's also where I met my husband, so this community is really special to me. I never dreamed of being a big city person. Living in a small town and spending free weekends gardening, reading and antiquing is absolutely perfect.

I'm lucky to have found a job that I enjoy so much. Everyone at STANLEY Engineered Fastening are hard workers, and they are kind. And that is one of the biggest reasons why I've stayed for over 20 years.