Construction & Infrastructure
60-Volt Cordless Nutrunner Optimizes High-Torque Fastening Applications
The B44L cordless nutrunner leverages the proven DEWALT® FLEXVOLTTM battery platform for more power, longer runtimes.
STANLEY® Assembly Technologies, a brand of STANLEY® Engineered Fastening, is extending its B-Series cordless tool line to include the B44L angle-lever cordless nutrunner. Thanks to its 60-volt DEWALT® FLEXVOLT™ battery, the B44L is the most powerful cordless nutrunner available to the assembly market.
It balances speed, power, and extended battery runtime (180 watt-hours) to perform high-torque fastening jobs. The B44L cordless tool is ideal for assembly applications in the heavy truck, transportation, agricultural, and mining industries.
The addition of the B44L rounds out the B-Series cordless tool product line. Operators can choose from a variety of size, weight, speed, and torque configurations to meet the unique needs of their lightweight or heavy-duty fastening applications.

—Deanna PostlethwaiteDirector of Global Product Management
STANLEY® Assembly Technologies
"Truck chassis, trailer bodies, agricultural, and mining equipment fastening tools must perform in tough work environments. Ensuring fasteners are tightened to the correct torque specification during the assembly process is critical to keeping the equipment running reliably," said Thomas Ehrhardt, president of the global automotive division at STANLEY® Engineered Fastening. "That's why the B44L sends the operator audible and visible feedback to confirm the fastener is set properly, adding another layer of quality control to the assembly line."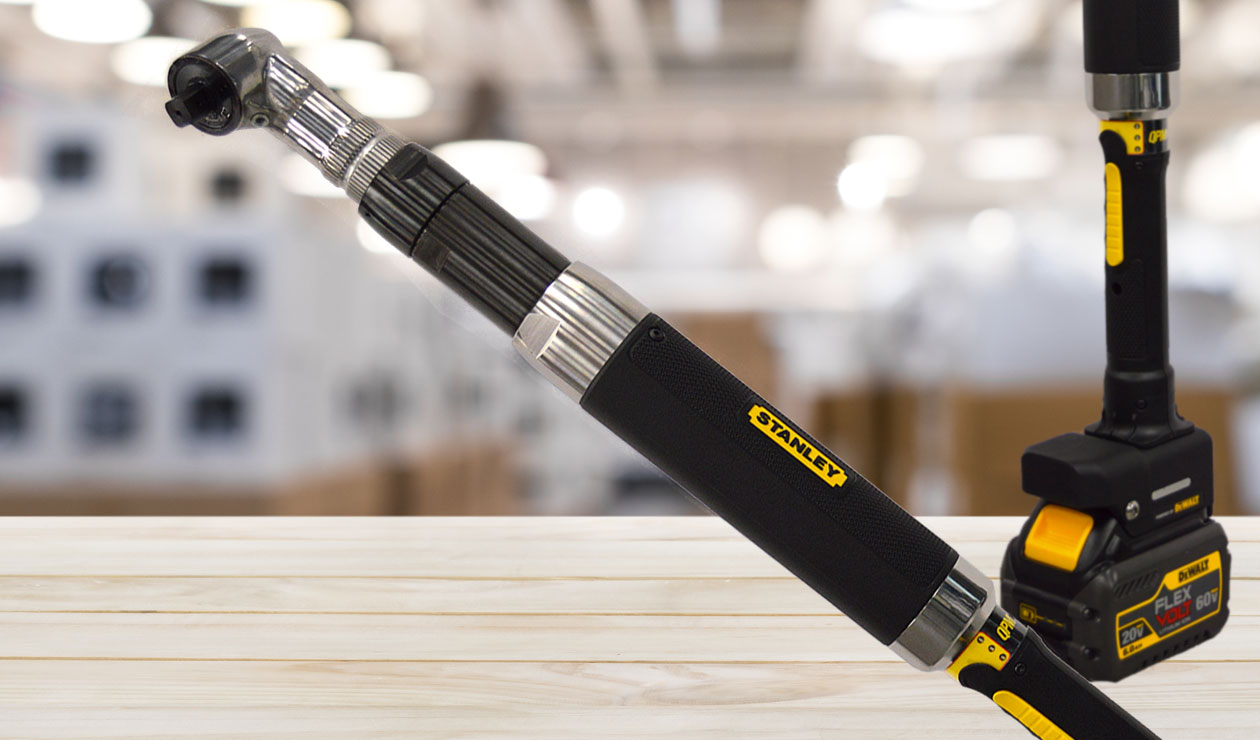 For added convenience, the B44L can store data for up to 500 fastening cycles and two trace sequences. It also has a built-in controller with wireless capability. This allows seamless integration with the plant's existing communications system.
The B44L is available in four models with speed ratings from 243 to 573 rpm and maximum torque ranges of 55 to 120 Nm. The ½" drive is also offered in square, double-ended, and flush socket configurations.
The B44L sends the operator audible and visible feedback to confirm the fastener is set properly, ensuring fasteners are tightened to the correct torque specification.

—Thomas EhrhardtPresident, Global Automotive Division
STANLEY® Engineered Fastening
"The addition of the B44L rounds out the B-Series cordless tool product line," said Deanna Postlethwaite, director of global product management at STANLEY® Assembly Technologies. "Now operators can choose from a variety of size, weight, speed, and torque configurations to meet the unique needs of their fastening applications. We have solutions for lightweight and heavy-duty fasteners — and everything in between."

For assembly applications requiring less torque, the B-Series cordless tool portfolio includes the B12P pistol and push-to-start pistol as well as B12L angle-lever tool and in-line tools. For midrange fastening applications, Stanley® Assembly Technologies offers the B23L and B33L angle-lever tools. To learn more about the B-Series cordless nutrunner product line, contact SATInfo@sbdinc.com or visit stanleyassembly.com